The only thing more fun then creating jewelry myself is seeing what creations other designers come up with using my hand made supplies!! My friend Mischelle made these too cute earrings with some hand stamped charms and snowflakes, with a little crystal bling.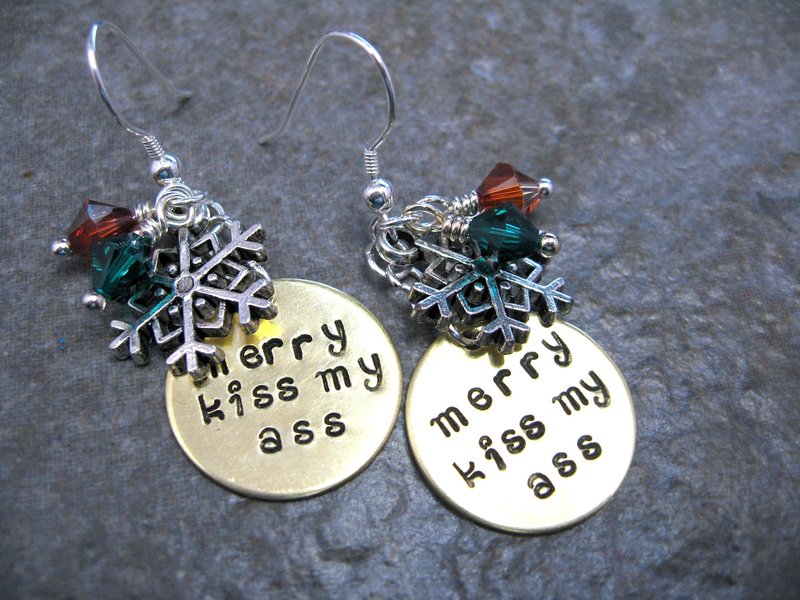 She's keeping these, sorry!
And then she took my little snowman and dressed him up with the cutest little crystal cube hat!! I hadn't thought of this, but next year maybe I will!!
She's keeping this too, but if you offer her enough you never know!
Mischelle has two great shops:
MzzThang on ArtFire
and
Fo-Shizzle Design Studios
. And don't forget to check out her
Soap Opera store
for all kinds of good smelling soaps, lotions and potions!!
I was recently the lucky winner of a drawing from Soap Opera and I have to say they were so yummy smelling!! My favorite was the Cranberry Spice. I'm so glad I got two of them!!
And don't forget my friend Rosy from
RoEnchantedDesigns
. I love how she incorporates my metal stamping, she does amazing work. By the way...sold, and sold!
So click it if you want it!!